HQ Cabling Services Ltd are authorised installers of Paxton systems, allowing us to provide all clients in the latest access control and site management systems Paxton provide. Access and Door control allows full control of your site security, enabling the user to grant access and monitor all movement in a flexible convent way as well as integrating CCTV, Fire, and intruder systems for complete site management. 
It helps to protect your employees by providing a safe environment for working.
With an access control system, all activities in your virtual and physical facilities are loaded and recorded. Therefore, it allows you to see who has had to access your facility and when, in case of an emergency. 
It helps get rid of issues related to the use of swipe cards, tags, and keys.
With an access control system, you can also customise individual schedules by allowing short time access for certain employees or to restrict access to certain areas.
It also helps give you remote access to your facility, hence allowing easier management.
What is an AC system?
An access control system is a type of security that is used to manage and control who and what is allowed access to a system, environment, or facility. Access Control Systems (ACS) works by identifying entities that have control over a device or facility using their credentials. The credentials are scrutinised in the process of verifying their validity. Such credentials include an ID number, passwords, user names, and email addresses. AC systems are installed in high-security areas like data centres, government institutions, business facilities, and others of their kind. They help to manage access to protected equipment and virtual resources.
What is access control (AC)?
AC is the process through which restrictions to a place or resource is created in a process known as access management. It, therefore, restricts processes like consuming, entering and using resources in an office or building. The term can be used to protect a physical or virtual environment.
"Excellent service- highly recommended cannot fault HQ and their work. Would highly recommend."
Mrs S.Kelly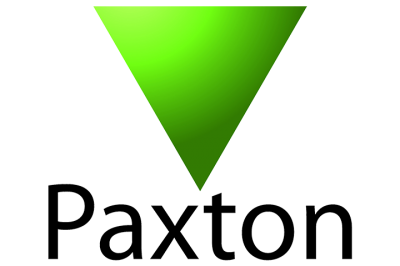 Paxton Access Control
Access control provides a secure, convenient, and flexible way of controlling who has access to your buildings and assets.
Installing an access control system means that you will never have to change a lock again. Electronic tokens and cards are issued to allow access through controlled doors and are easily barred from the system if they are lost, stolen or just not returned by someone who leaves.
Additionally, an access control system can offer you more functionality by integrating with other systems like CCTV, intruder alarm and biometrics to create a complete solution.
Paxton Features
Door entry allows you to recognise a visitor calling at the main entrance before granting them access to your building. Our door entry system is simple and comprises three components: external panel, door control unit and internal monitor.
Our Net2 Entry system can work standalone or alongside our access control system to combine the benefits of door entry with the key features and centralised management of access control.
Why Choose Paxton?
Wireless access control is a great way to secure a system quickly and with minimal disruption. The Pax Lock range can be installed as part of a networked system or standalone for sites that do not require extra functionality. We have several designs available which can be installed on internal or external doors.
Why use HQ Cabling Services for AC services?
At HQ Cabling Services we cover all areas across the UK.
Although we are Maidstone based and carry out most of our jobs in Kent, London and the surrounding areas, we also undertake jobs from all around the country!
If you have any questions, require a free no obligation quote please get in contact with us by either giving us a call or filling out on of our contact forms.
To find out if we can carry out work in your area, please call 020 3813 1554