At HQ Cabling Services, we offer LED lighting installation services to a variety of clients in different regions of the UK. We offer a full lighting design and planning in large premises at a fair price.
LED lighting is a technology that uses light-emitting diodes to produce lights. The light is produced when an electric current is passed through the diodes. The semiconductor source of light combines with electrons, which help to release energy in the form of photons.
Why Use HQ Cabling Service for LED lighting services?
At HQ Cabling Services, we have great experience in LED light installation having undertaken many large and small projects.
We provide complete lighting design and planning in differently sized premises.
We also offer the best costs and energy-saving solutions for different customers' needs and demands by a FREE site survey and LED Lighting design.
LED Lighting technology lasts up to six times longer than other types of generic lighting systems, reducing the requirement for frequent replacements and maintenance as long with saving energy, time, and money.
They have a longer lifespan than conventional types of lights. On average, an LED light can last between 50,000 hours to 100,000 hours or more. This is at least for times longer than the lifespan of its counterparts. 
LED lights also consume low amounts of power compared to the latter. Studies indicate that LED light retrofits help to cut down on energy costs by more than 70%.
LED lights are also safer than the latter because they do not emit close to no amount of heat compared to traditional lamps. Therefore, if something goes wrong, LED lamps are much safer. 
Unlike traditional lamps, LED lamps to have a superior colour rendering index. A colour rendering index is the measurement of the light's ability to reveal the real colour of objects. 
Another impressive feature of LED lights is the fact that they are dimmable. They can operate at any percentage and do not require any hardware to perform this action. 
LEDs use semiconductors that are more sturdy. They also feature a small chip that is enclosed in an epoxy plant, hence making them stronger than the latter. 
Also, LED lights are more eco-friendly than the latter because they do not contain harmful elements like mercury. They are also smaller and do not contain filaments because the movement of electricity produces light through their semiconductors.
CALL US FOR A FREE NO OBLIGATION QUOTE
At HQ Cabling Services we cover all areas across the UK.
Although we are Maidstone based and carry out most of our jobs in Kent, London and the surrounding areas, we also undertake jobs from all around the country!
If you have any questions, require a free no obligation quote please get in contact with us by either giving us a call or filling out on of our contact forms.
To find out if we can carry out work in your area, please call 020 3813 1554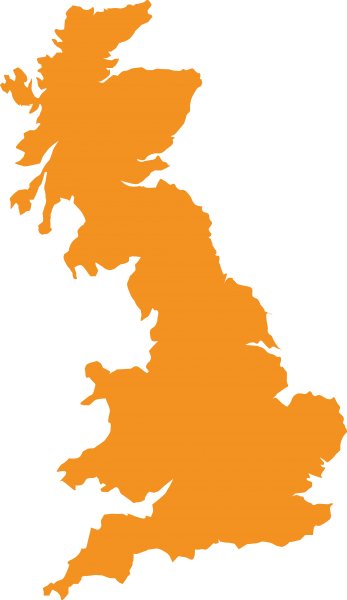 Have a question? Contact Us!